How to burn code by using AMS-AI
Hello Innovators,

In this article ,we will know the step by step process to burn code by using AMS-AI so without wasting much time let get started.

Note : The AMS-AI is only compatible with the latest brains of Avishkaar which has the Bluetooth connectivity, The list of those brains are as follows:

LITE 2.0 BLE

FULL 2.0 BLE

MEX core

MEX core+ (coming soon)
MakerBoard 2.0
Step 1
Go to the Avishkaar's website and login.

On the top right corner please click on the AMS button and select the AMS-AI as shown in the image below: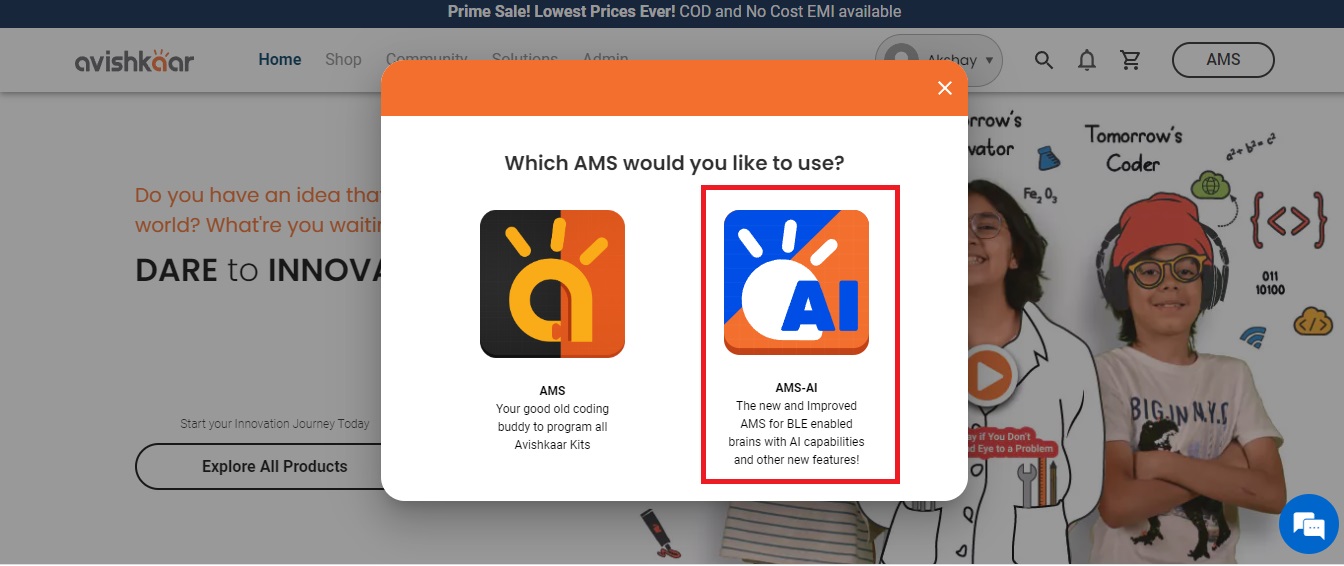 Step 3
Now click on "Code with Avishkaar Hardware"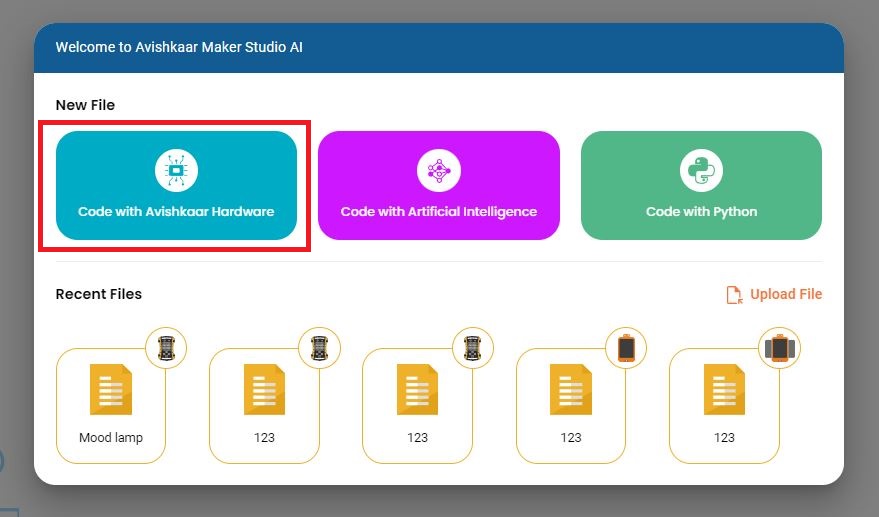 Step 4
Now select your device type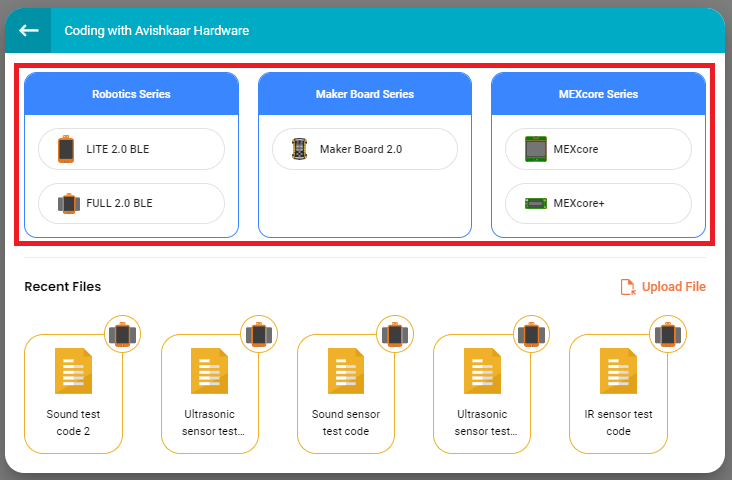 Step 5
Now an interface will get open as below. Make a program, name it, save it. Once you save the program, the compile button will get highlighted.

Step 6
Now compile and click on burn button. A popup box will get opened and you will get two options to connect the brain like as below: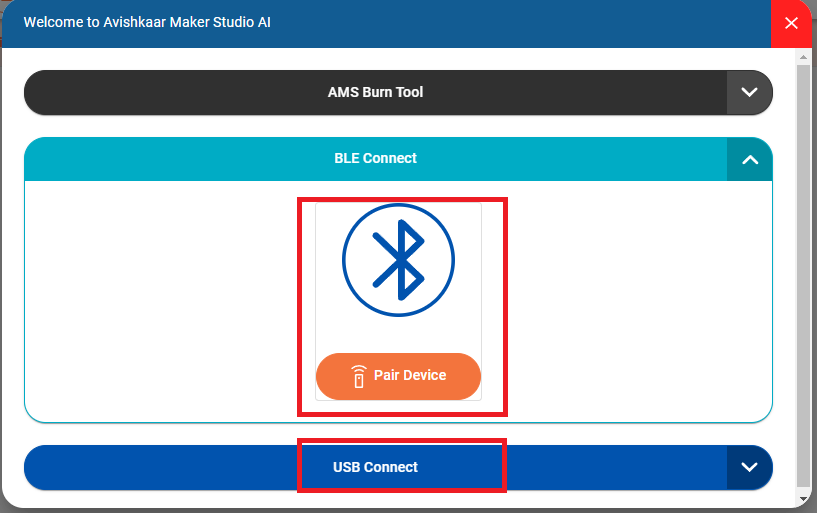 Let's connect with Bluetooth first

Click on the pair device button of Bluetooth option.




A dialogue box will open where name of your Bluetooth device will appear.



Select the name and click on pair as shown below:



Now the Device status will show as paired. Now click on the burn button to burn the code in to the brain.


Once you click on the burn button, the program will get burnt to the brain.



Click on USB connect, connect the brain with computer/laptop by USB cable and click on the connect device button as shown below:



Once you clicked on connect device, a dialogue box will get open where you will get an option to select the Brian as shown in the image below. Please select the USB serial and click on connect.



Once you get the device status as connected, you will get the button to burn the program directly to your brain. Click to burn the code directly.

You can also watch this video to understand the process mentioned above :

Congratulation, You burnt the code successfully to the brain.