Where can I access Avishkaar online curriculum?
We have recently launched our LMS and updated all the course content available to you online with latest updates and features. With this article let's get introduced to the LMS and how to access it with your. Here are few quick steps:
Step 1:

Register your Avishkaar kit . If you have already registered the kit, please skip to step 2 and if you don't know how to register the kit then please check this
How to register you kit?
.
Step 2:

Next, visit
www.avishkaar.cc
and "Sign in" using the same ID that you had used to register the kit.
Step 3

Once Signed In, you will have your profile access. Click on your profile button <Your Name> on the top right corner and choose "My Avishkaar" from the drop-down menu as shown in the image below.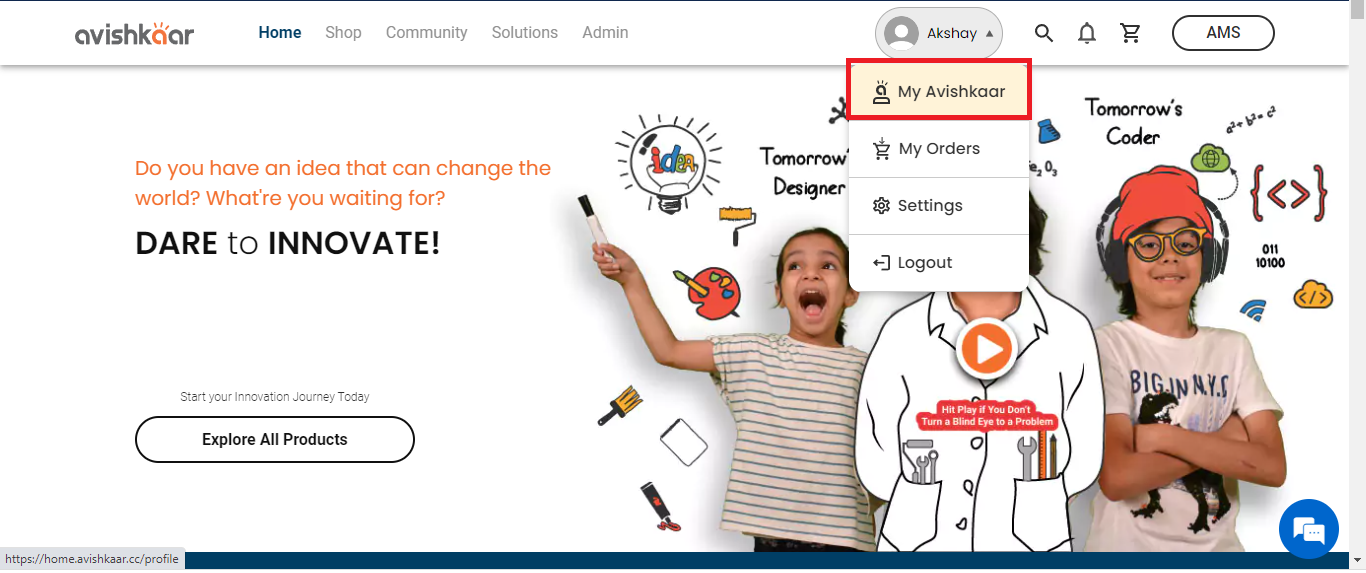 Step 4
The profile page will open after clicking on the "My Avishkaar" button. Here, you can check your registered Avishkaar Kits under the Bio Section (You can register as many kits as you own).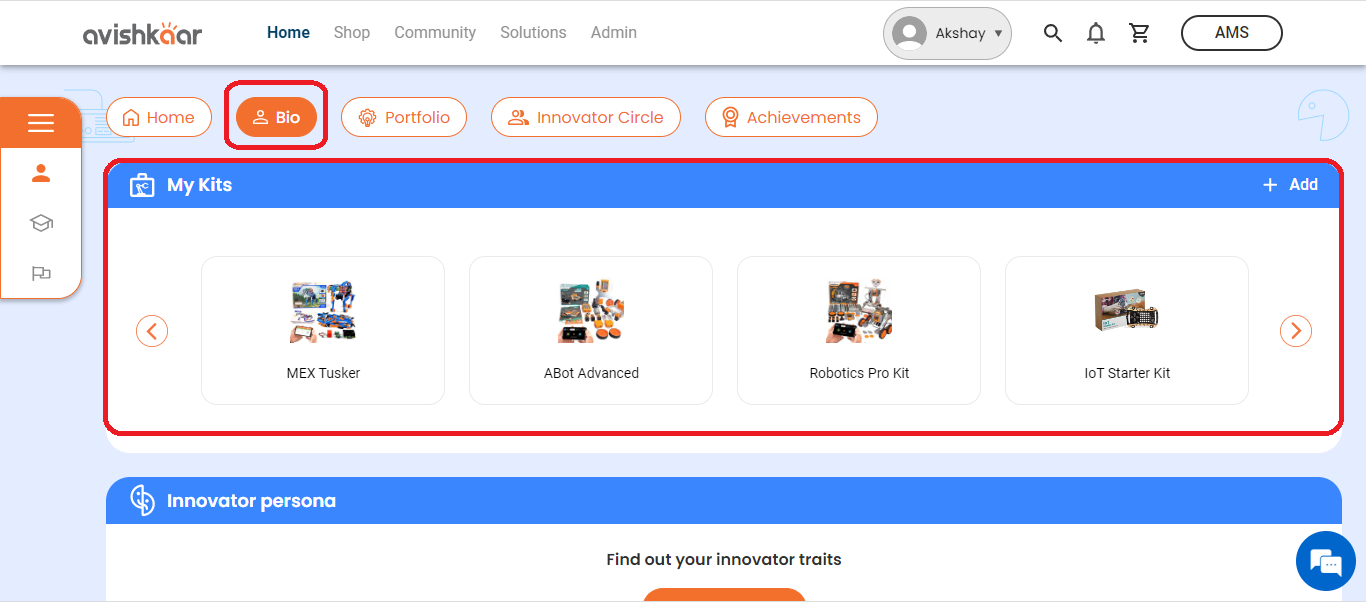 Step 5:

Go to the Hamburger Menu on the left side of your screen and the Curriculum for your registered kit can be accessed by clicking the "My Classroom" button (the second icon in the list).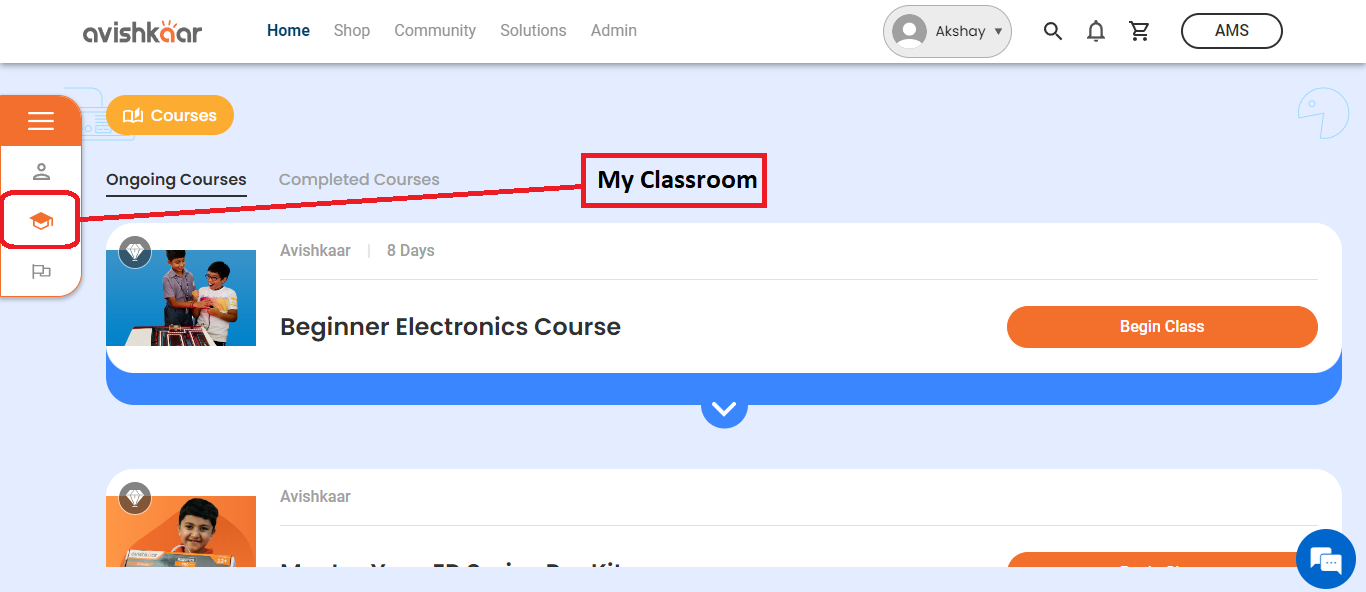 Here you will have the list of Ongoing and Completed courses.
Enjoy your learnings and don't forget to upload your projects in the Avishkaar community. Learn more about
How to upload Projects
here.